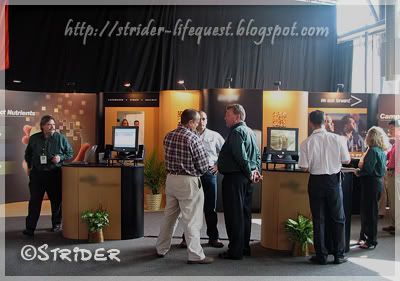 September is just around the corner. At this time of the year the weather is just great in the mid-west, nearing the end of summer. In Minneapolis, our company holds the President's forum annually around this months, where the representatives from 27 countries across the globe are invited to fly over to be recognized for their achievements and contribution to their respective business units.
Last September 2006, I was fortunate to be one of the Philippine delegation to attend the forum. We had the chance to meet not only the senior leadership team but also our counterparts from other locations. A fruitful venue to exchange ideas and learn from their experiences. That year, it was Vietnam who got the Business of the Year Award.
It was a full 3 day event that was very well organized and executed. There were spectacular presentations and
trade show exhibits
. All the different brand segments have their own booths, custom made for the occasion. The booths were lined inside the perimeter of the wide trade hall. Brochures, books and souvenir items were a plentiful
table top display
. There were even games and raffle draws. Really incredible!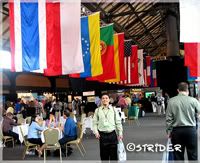 The trade hall was also delightfully colorful,dressed with the different flags of the represented countries. Then at the center were coffee shop tables complete with
table covers
where colleagues lounge after touring the show.
They say your stay in Minneapolis wouldn't be complete if you haven't tasted the Famous Dave's baby-back ribs. So after the convention, our team decided to share a couple of beers while savoring the sumptuous meal...and mind you, their servings were really big.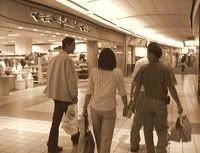 Then before we all flew back home, we dropped by the highly acclaimed Mall of America to check-out the items on sale. Funny, but we ended up buying items at Victoria's Secret.
That September in 2006 was a very memorable & humbling experience indeed. Knowing that you are only part of a very big whole. A speck in the universe of diversity yet your contribution is celebrated by everybody.