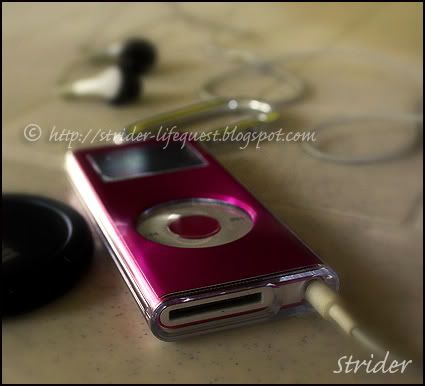 Last last Christmas, I gave an
Apple iPod Nano 4GB
as a present for my wife. She was surprised. She never thought I would actually buy her one since it was our niece who was really giving out hints of wanting one. Fortunately, I chanced upon one store in Bacolod City that sells iPods at a discount, around $20 less from the malls in Metro Manila.
My wife was very grateful of course. But more than happy was my 9 year old son who filled up the iPod with Naruto songs. The fact that the iPod Nano that I bought was fuscha in color doesn't seem to bother him at all. You'll know if he is listening to his favorite songs when he starts nodding his head and stomping his feet as he hums along with the music.
That started us into considering of buying him his own iPod Nano. We eventually searched the
online stores
to see whats the latest in the market and study the reviews. So far its the
iPod Nano 8GB
that stands out, next to the iPhone. It has 8GB of flash memory that can store up to 2000 4 minute songs which is equivalent to 8 hours of video. It also has a 2-inch LCD screen with 320x240 pixel that gives better viewing experience. Plus, it can store versatile file format of data, MP3 and video. A very chic & versatile feature for such a small device.
Probably its that versatility that makes the iPod click especially with the current genre. An all-in-one gadget that is very efficient and easy to use. It's appeal actually spans across different age groups. That is why my wife would love to get her iPod back.
Well, kudos for the iPod Nano's developers. We could be buying one again for this coming Christmas.