During our conference in Baguio City, we stayed at
Hotel Elizabeth
. It is a very cozy hotel with very good landscaped gardens. During one late afternoon, while we were resting in our room, I saw the beautiful sunset. Reacting on impulse, I grabbed my camera and literally jumped out of our window to take some snap shots.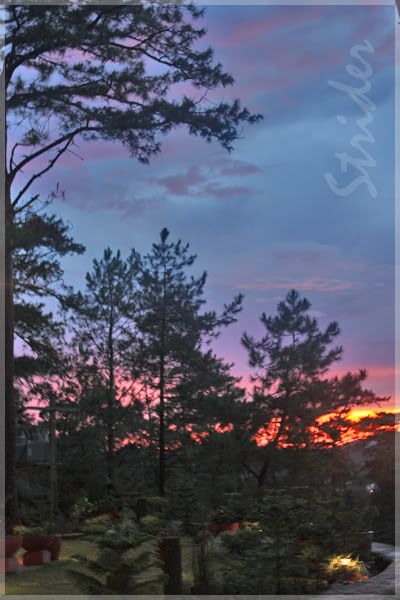 Luckily, our room was at the ground floor and the windows were as big as the door. My room mates were all caught in surprise, but I just had to seize the moment.
Oftentimes, opportunity comes across our path after a blind curve in our one-way road called "life", and those who approach it expecting and ready... usually reap the best rewards.