My colleagues at work and I had a team building activity in Subic. We took the newly opened express way going there and the sceneries were just magnificent.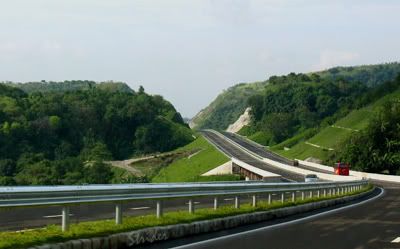 They named it Subic-Clark-Tarlac-Express Way (SCTEX). Its a 94KM super highway that connect Subic Bay in Zambales to the free port zone in Clark, Pampanga and all the way to Tarlac. What used to be a 2 hour drive from Clark to Subic, has been reduced to a mere 45 minutes drive.
To do that, the engineers of SCTEX had to cut through mountains. Its the same with facing life's challenges. Sometimes, the best way is to meet it head strong...knowing that once over the mountain, it will all be downhill from there.