Last week I attended a company conference in
Baguio City
. It was a 250KM drive North of Manila, ascending some 5100ft above sea-level. On the way up, we took Kennon Road. One of the three major connections to the city. It was the shortest, but also the steepest and most winding. Since it was already dark when we started our climb, we could only feel our shoulders swaying from left to right at each turn we made.
After the conference, we took the same route again on the way down. This time we stopped by to see the view.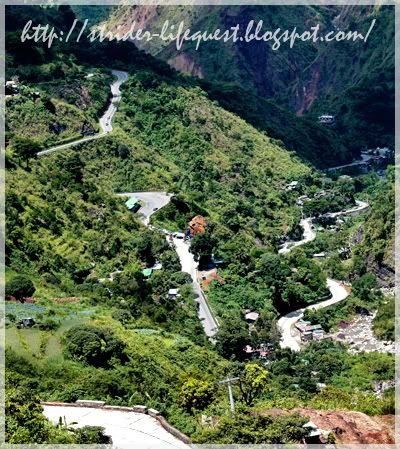 Kennon Road
was built in the 1903. Named after Col. Lyman W. Kennon, the one who supervised its completion. It took great perseverance for the builders, mostly Filipinos, Americans and Japanese to finish the enormous task.
Life's challenges are also full of twists and turns. Sometimes,we have to take long uphill climbs or even sharp descent. But it is only through perseverance that we can finish the course. We can not give up.
The good thing about it, is that, once you've done it you can look back and enjoy the view.