For a photo blogger, nothing completes their day than to have a photo op excursion. For them it unlocks thousands of composition possibilities starting from the time they sit on the car and will last through the whole duration of the trip (or until their camera battery runs dry..lol!)
They love early morning or late afternoon day outs. During these times, the sun's rays are not too bright,giving the pictures a subtle dramatic effect.
What amazes me is when they go and look for that subject for a macro shot. I have always wanted to learn how they focus their lenses using macro.
>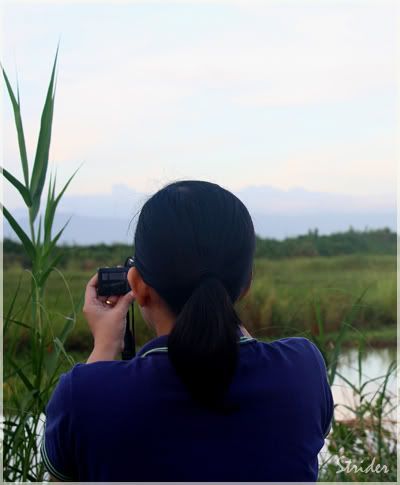 I appreciated the time
Maiylah
shared with us during that day out and showed me some pointers in framing and capturing scenic pictures. What a day it was...