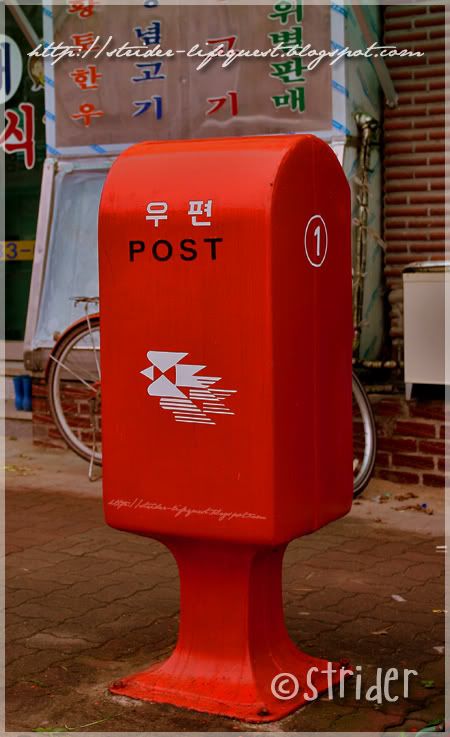 The last time I was in South Korea, I snapped a picture of this post box. In the Philippines, this is not a common site. Whenever, we have to send a letter or parcel for shipment, it would be sent through the post office. But since the birth of email, I can't remember the last time I visited a post office.
Back at work, for communicating with our customers, we make use of newsletters and send them by direct mail. Still, the way we have sent them was through a contracted courier which handles the shipment faster than snail mail. For a time we saw that process effective. Until the current economic conditions shocked a lot of businesses. Suddenly, all efforts were geared towards reducing cost while trying to maintain the effectiveness of each operation.
After a lot of brain storming, the idea of using
direct email marketing
came in. Instructions were distributed through out our team to get the email addresses of each client and prospects. We took advantage of trade shows and product presentations to generate the basic data base we needed for the direct mail.
If you are looking for a web site that does such function and can even be used as a
survey tool
for clients and increase your marketing information. There is the
iContact Email Marketing
. An easy to use email marketing, surveying, autoresponder, and blogging tool that allows small businesses, non-profits, and associations to easily communicate online with their customers, prospects, and members.
You can try a 15 day free trial of iContact at www.icontact.com.
As they say, information is power. How fast you get that information through and back from the target clients will make all the difference.