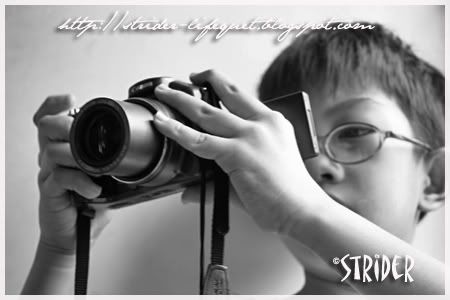 One early Sunday morning,after hearing about the cat that was stalking a chicken at our neighbor's roof, my son grabbed our
Canon S3IS
to take zoomed-in picture. Unfortunately, the chicken flew away and left him only a grooming cat to shoot on.
He is only 9 years old and it seems he has already caught on our passion for photography. As many used to say:
"Start them early.."
Its amazing how our younger generations of today are assimilating technology and applying them almost instantly. Sometimes, they don't even have to read the manual to operate new electronic toys and gadgets.
Having that is already a plus for these kids. Now they just need to be nurtured and guided to bring out their fullest potential.