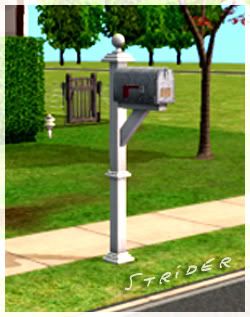 Have you checked your
mailbox
lately? When was the last time you received a greeting card that was sent through the post?
Since the onset of emails and mobile SMS, the only items we receive now in our
mailboxes
are bills for payment and an assortment of flier advertisements. Plus of course, you can always expect the arrival of subscription magazines and delivered packages. Back then you can see people waiting for the arrival of the mail man to see what he has brought home for them. But now, every time you open the mail box, you can almost always get that "DooDad" feeling. Probably because of the recurring bills. Ugh!
The world has shrunk and the speed of communication has become faster than the blink of an eye yet
mail boxes
still keep their essential functionality. For modern and suburban households, they have become part of the overall architecture. That is why you can still shop for a variety of
mail box
that will suite your taste and need.
Mail boxes are our time proven portals to the world, regardless of its speed, because it is inherent for people to stay connected.